Home / Press & Links /
What's New
Two Years to Become the First in the Smart Door Lock Market
2 years to become the first in the smart door lock market! Chen Bin, founder of Yunding, summed up these three successful experiences!
Source: Hupan Daxue, lakeside University

Chen Bin defined himself as a man of science and technology. He graduated from the Department of electronic engineering of Tsinghua University in 2007. After graduation, he went to Tokyo and worked as a multimedia Algorithm Engineer at Sony. Later, he returned to China and joined Baidu. From 0 to 1, he started a business within the company and established Baidu multimedia cloud platform and small smart home platform.

In Baidu's three or four years, Chen Bin has both successful attempts and failed lessons. His video distributed real-time transcoding system successfully supported Baidu network disk project, and the video function has also become the core word-of-mouth function of the latter. However, he has also made smart home hardware such as Xiaodu WiFi and Xiaodu router, which have only sold more than 1 million units.

After starting his business in 2014, Chen Bin chose the smart door lock track and achieved No.1 in the vertical field in only two years. His Lockin smart lock is a C-end brand with wide user awareness.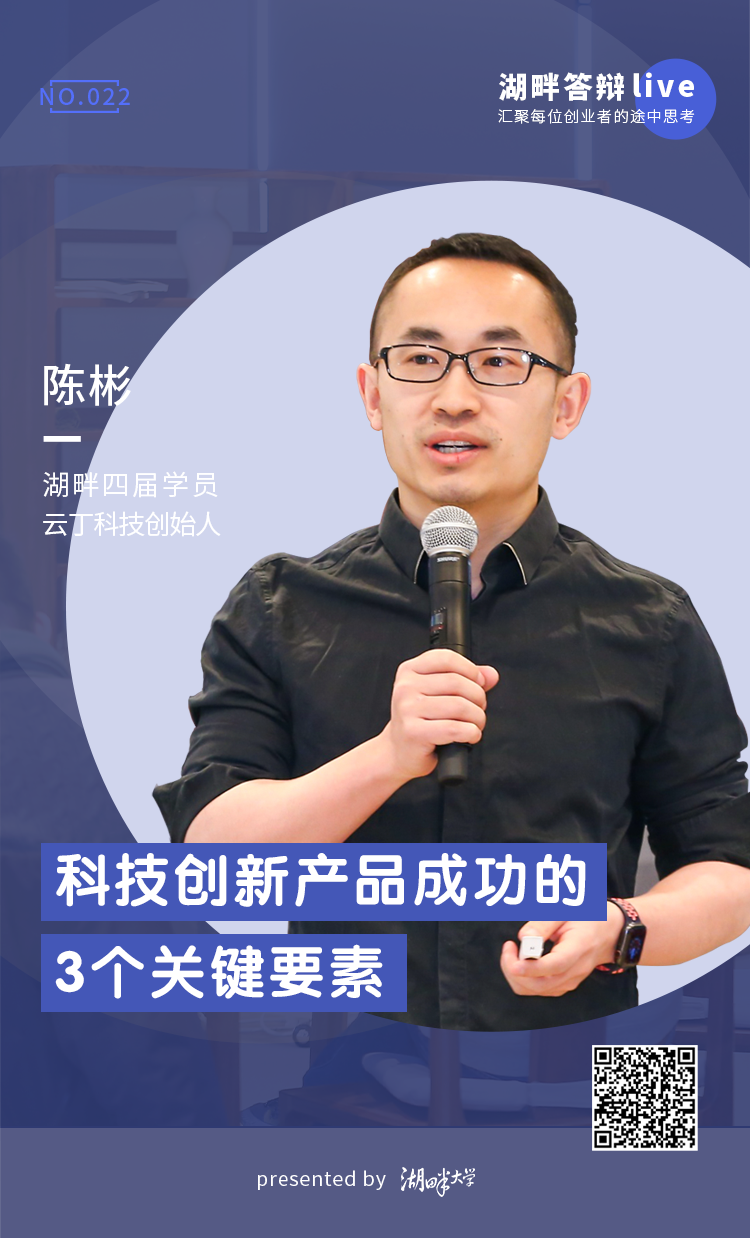 At the scene of the fourth public defense, Chen Bin analyzed the practical cases of different types of enterprises such as Sony, apple and Baidu, and expounded his understanding of how to make a scientific and technological innovation product in combination with his previous professional experience and entrepreneurial experience.

Now please come back to "lakeside defense live" with me and listen to what Chen Bin said:

I have worked in the fields of science and technology, Internet and manufacturing for 14 years. I have made products in Sony and Baidu. Later, I started my own business to make smart door locks. In the process, I stepped on many pits and gained a lot of experience. In terms of creating scientific and technological innovative products, I have summed up three core elements of success:

First, the founder. The core of Founder's cognition lies in judgment, foresight of the future and self-knowledge;
Second, products. As a founder with technical background, the first thing I come into contact with is products. With products, I think again, and the core of making products is user thinking;
Third, strategy. Strategy is systematic thinking. We can deduce whether our cognition is right or not through strategic thinking, and then continue to iterate products to form a closed loop.

In 2014, I resigned from Baidu to start a business. I still wanted to make some security products related to smart home. At that time, I found that the camera was already in the Red Sea market, so I went to investigate the door lock. So there is Yunding technology, which mainly makes intelligent door locks.

Yunding's current business is divided into four sectors - Yunding: rental business in the field of rental; Luke: household intelligent door lock; ODM: build a 200 mu Real Estate Industrial Park in Chongqing and contract the smart door locks of Xiaomi and Samsung; Lockin: the international business carried out in 2020 is to do overseas intelligent door locks mainly in North America.

1. It has achieved the first place in the vertical market in two years
The door lock market is actually very interesting: in 2014, the penetration rate of intelligent door locks in Japan and South Korea reached 80%, that in Europe and America reached 26%, while that in China was only 3%. It is expected that there will be an increase of 30-50 million units per year in the future.

At that time, we made a certain strategic judgment before deciding to make the apartment door lock: first, we can do it ourselves, which is dimensionality reduction. After all, if we come out of the Internet to make this kind of hardware, there must be no problem; Secondly, the smart door lock market is good; Then we want to make it a world-class brand.

Apartment is chosen as the entry point because it is the to B business. Apartment is a good entry point. You can switch from lock to an IOT platform and the intelligent solution of the whole apartment. At that time, renting a house was a painful experience for most young people, and Yunding (https://lockinsmarthome.com/)was also close to a general trend - the consumption upgrading of renting a house and the trend of intelligent apartment management.

Yunding has switched from the door lock to the intelligent and automatic management of the apartment. It can not only manage the intelligent lock, but also manage the products such as intelligent water meter, electricity meter and intelligent access control. It can pay rent, water and electricity charges and change the door lock password on the app.

From 2015 to now, Yunding's market share has reached 65%, ranking first in the industry and serving more than 15000 customers.

I personally believe that there are several reasons for the success of Yunding smart door lock: first, we thought clearly in the early stage. We must start from to B the B2B business, because the demand for smart door lock in the apartment market was more rigid at that time, the to C,the business to Retail market had not been educated, and we were not good at market, channel and brand. The reason why we freely chose Yunding at that time was that the IOT management platform, including the security of the platform and the remote release of passwords, needed a stable and reliable platform, which we had an absolute advantage.

Of course, we are also very firm in strategy. Our idea is to be the first in the market in three years, and the result will be achieved in two years.
2. From 1 to 10, "better than different"
For start-ups from 0 to 1, it is recommended to make products "better than different". It is best to avoid competition and open a new track, so you can easily become No. 1 in this field. So I think from 0 to 1, "it's better to be different than better". Don't compete in the same dimension.
The founder of a start-up company, the ability to define products is critical. It is very important to build your confidence through some small things. Be sure to do what you are good at, and then do what you want to do.

When you go from 0 to 1 and start from 1 to 10, the enterprise's strategy is different. For example, we began to move from the b-end apartment to the C-end home market. When we released the first Luke touch smart door lock in 2017, we put the mobile phone fingerprint chip on the door lock handle for the first time. It was cool to open the door in 0.4 seconds. It was also our global patent. Compared with the most famous Samsung fingerprint door lock at that time, unlocking took three steps, about 3.4 seconds.

At that time, the consumer market still needed an educated market. As long as you have fingerprints and you don't have a key to open the door, it was a great leap compared with unlocking with a key. On this basis, the "fingerprint one-step door opening" function and simple appearance design... These are actually for "better than different".

At that time, in addition to the advantages of products, we had many weaknesses - channel capability, supply chain capability, installation service, etc. in 2018, we came to the road of quickly building brands, channels, service capabilities and pursuing market share, ignoring our foundation, that is, product strength. After the first two products stunned the industry, they did not keep leading, fell a somersault, and it took one or two years to get up again. In fact, the mentality is too anxious, want everything, eager for success.
3. Instead of building competitive barriers, enterprises should find a fulcrum first
In the process from 1 to 10, I think it is very important to have patience and continue to iterate the product. At the same time, it is also necessary to make up for the short board. However, instead of building competitive barriers quickly, it is better to find the fulcrum to pry the growth flywheel first.
What are the company's barriers? The barriers commonly mentioned include patented technology, network effect, economies of scale and brand advantages, but it is difficult for a start-up company to quickly establish high barriers. It is still necessary to break the situation at a single point and have a core grasp first.
For example:
Apple's core focus is products. "We firmly believe that if we can create a good product, users will like it. If they like it, they will pay for it, and we can make money," Jobs said
Netflix's fulcrum is that the more original content, the more paying users it will attract, and the income will increase, which in turn means that it can provide more funds for the production of original content.
Therefore, in the process from 1 to 10, it is unrealistic for start-ups to quickly establish their own barriers. Instead of trying to build barriers, it is better to find a fulcrum. For 2C smart door lock, we should first look at the product. The product is the fulcrum for us to pry the flywheel. This cognition is very important. Achieve "better than different", continuously iterate products and maintain leadership based on the needs of the user market.
4. What can start-ups do first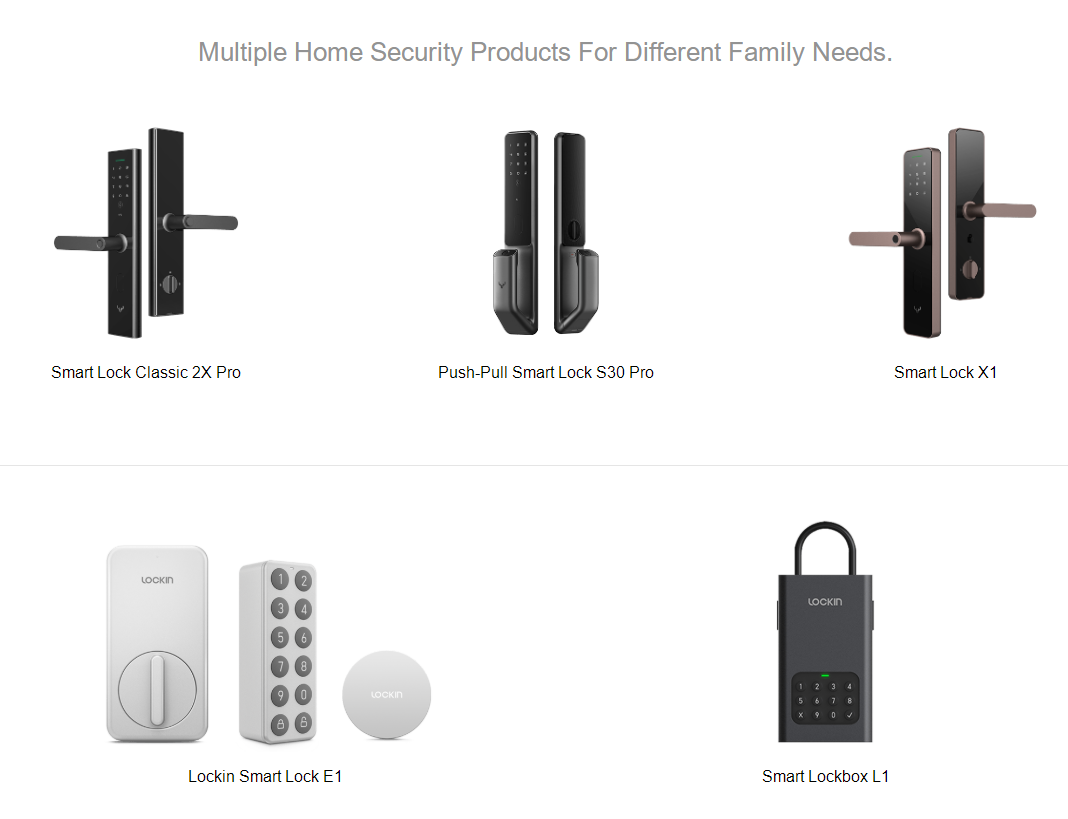 In conclusion:
1. For start-ups, the core challenge to founders is the ability to define products. The competitive strategy of products should be "better than different". Among "do", "want to do" and "can do", the "can do" is the highest priority.
2. For a growth company, the core test for the founder is strategic patience. We must find the core fulcrum that can pry the flywheel, constantly increase investment and maintain continuous leadership, that is, "better than different". At this stage, in the "can do", "want to do" and "can do", the "can do" is the priority, which is the law of the market.

3. For mature companies, the founder's sense of body and cognition are the key elements. In order to subvert their past, we must obtain the first-line sense of body, carry out resource integration and cross-border innovation, and the strategic choice has become "can do", "want to do" and "can do".

For science and technology entrepreneurs, they often first see the opportunities of product technology from the perspective of users, then think about what the strategy is, establish a systematic thinking model, combine "do", "want to do" and "can do", have different priorities at different stages, finally obtain results through practice, and then iterate their own cognition.

The success of scientific and technological innovation products inevitably requires the strong coupling of the three, mutual promotion and positive feedback. The fulcrum and methods on the way must be obtained through the founder's own in-depth thinking and practice, not what others tell you.

Brand Story of Lockin
Lockin is an innovative new brand under Yunding, a global smart lock company headquartered in Beijing, China. Since 2014, we secured a foothold in cutting-edge smart locks technology and deep manufacturing expertise, and aim to improve consumer lives through smart home experiences. We have shipped over 3.5 million units of products to customers around the world, such as Europe, Canada, and Japan. Loock, the other brand under Yunding, continues to be one of the top smart lock brands in the China market. We continue to new offices around the world, starting with the United States and Singapore.