Home / Press & Links /
What's New
the Establishment Ceremony of the RCEP Electrical Industry Cooperation Committee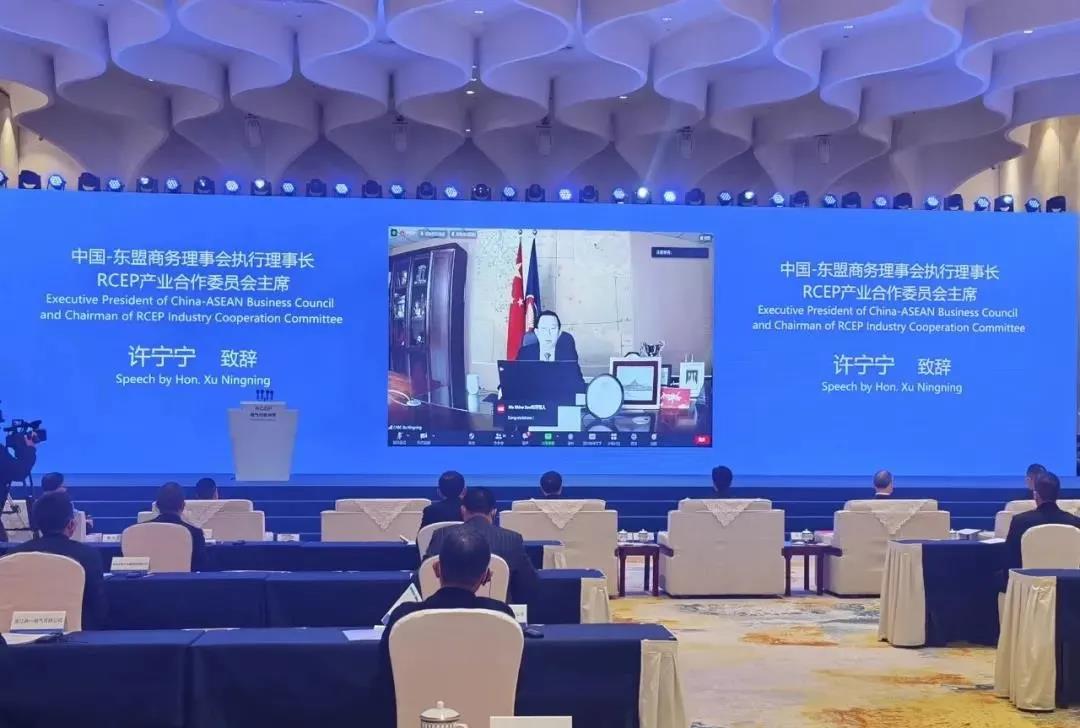 On December 10, the RCEP electrical industry cooperation conference and the Establishment Ceremony of the RCEP electrical industry cooperation committee were held in Yueqing City, Wenzhou. Ministers of economy, ambassadors and Commercial Counsellors of relevant countries of the regional comprehensive economic partnership agreement (RCEP), leaders of business circles, mayor of Wenzhou and acting mayor of Yueqing attended the meeting, Express positive wishes and put forward suggestions on enhancing RCEP industrial cooperation.
The one belt, one road meeting, will represent the Yueqing electric industry, which will promote the opening up through the mechanism construction. It will further promote the Yueqing electric industry to participate in the construction of the "one belt and one road" and enhance the level of opening up to the outside of Yueqing's electrical industry. Especially in the current global epidemic situation, the establishment of RCEP electrical industry cooperation committee is conducive to further stabilizing the international electrical industry supply chain, accelerating the integration and reorganization of industrial chain, supply chain and value chain, providing more opportunities for cooperation among the countries under the agreement, jointly realizing higher quality, more resilient and more sustainable growth, and laying a foundation for the transformation and upgrading of the domestic electrical industry, It is also of great significance for business exchange activities in the electrical industry and international cooperation in the electrical industry between RCEP countries.
At the meeting, Yao Gaoguan, deputy secretary of Wenzhou municipal Party committee and mayor, said that RCEP was about to take effect and unlimited business opportunities were imminent. It is timely to hold RCEP Electrical Industry Cooperation meeting and establish RCEP electrical industry cooperation committee. As a professional industrial cooperation mechanism jointly participated by relevant parties of RCEP Member States, the Chinese Secretariat of RCEP electrical industry cooperation committee is located in Wenzhou, which further reflects the important position of Wenzhou as a leading area of China's reform and opening up. In 2021, Wenzhou's trade with RCEP member countries increased by 44%, showing strong resilience and good prospects for economic and trade cooperation. Wenzhou looks forward to strengthening economic and trade cooperation with RCEP member states in a wider range, wider fields and deeper levels, and sharing new and vigorous business opportunities after RCEP comes into force.\
Dai Xuqiang, deputy secretary of Yueqing municipal Party committee and acting mayor, introduced that from January to September this year, Yueqing's exports to RCEP countries increased by 39.2% year-on-year. At present, Yueqing City is seizing the new opportunity of trade opening up with the entry into force of RCEP.
Xu Ningning, executive director of China ASEAN Business Council and chairman of RCEP industrial cooperation committee, said that the entry into force and implementation of RCEP is a "new opportunity in the crisis and a new situation in the changing situation" of RCEP 15 countries. The RCEP electrical industry cooperation committee was established to jointly seize the new opportunities brought by RCEP, make use of the convenience brought by the open market to the industry and its enterprise cooperation, and promote the docking cooperation of specific industries - electrical industry. This action is innovative and pragmatic. The establishment of RCEP electrical industry cooperation committee is the need and product of improving the level of cooperation, which is beneficial to broaden and consolidate business channels and information channels.\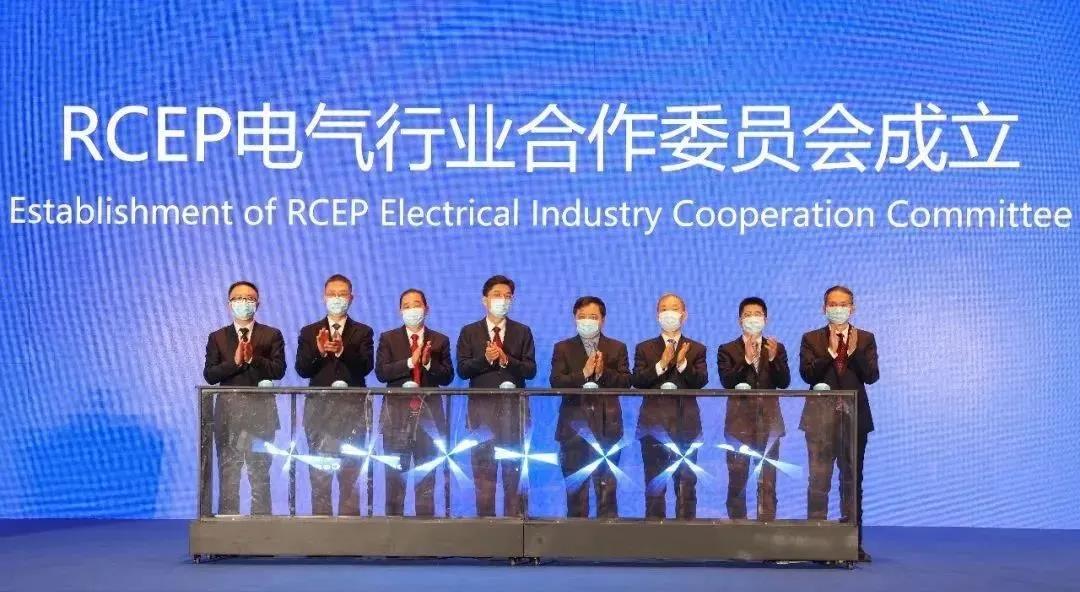 Nan Cunhui, chairman of Chint Group and Chinese chairman of RCEP electrical industry cooperation committee, spoke that the establishment of RCEP electrical industry cooperation committee will promote the deepening exchanges and cooperation between regional electrical industries and enterprises. RCEP electrical industry and enterprises can play a role in deepening cooperation in the field of energy and power. They should promote industrial upgrading through digital intelligence cooperation and further promote the integration of industrial chain and value chain. It is suggested that RCEP member states further relax market access, promote the free flow of economic factors in the region, strengthen production division and cooperation among members, and promote the expansion and upgrading of the consumer market of the electrical industry in the region.
]
Hu Chengzhong, chairman of the board of directors of Delixi Group, spoke that RCEP has opened up a big stage for regional industrial chain linkage, technica
l cooperation, brand cooperation and capacity cooperation. RCEP member countries have their own strengths in the electrical industry. Some countries have deep technical reserves, some have strong manufacturing capacity, and some have strong market demand. Opening tariff barriers and establishing cooperation mechanisms will help countries develop their strengths, avoid their weaknesses, integrate and share development achievements. It is recommended that all parties vigorously promote the transformation and upgrading of electrical products and solutions to green and intelligent, so as to provide reliable guarantee for intelligent transmission and distribution system, clean energy production system and energy management system. At present, there are still obstacles such as different standards and different testing institutions in the electrical industry cooperation of various countries. We should strengthen interconnection, mutual trust and mutual recognition.
At the meeting, the people's Holding Group Co., Ltd. also signed a memorandum of understanding with the autonomous Committee of the third district (Dobre) of West Papua province, Indonesia.
Bansousa, Minister of Commerce of Cambodia, Rudolph, Deputy Minister of trade and industry of the Philippines, Cambodian ambassador to China kampao ntawan, Indonesian Minister of investment Barilla hadalia, Peter morfee, chief technical adviser of the Ministry of Commerce, innovation and employment of New Zealand, Longyou Nagao Island, Beijing Representative Office of Japan Trade Promotion agency, Park danzhong, commercial counselor of the South Korean Embassy in China, respectively spoke and believed that strengthening the docking cooperation of specific industries within the framework of RCEP is of positive significance, and the establishment of industry cooperation mechanism is conducive to more effective joint promotion of practical cooperation.
At the meeting, the Establishment Ceremony of RCEP electrical industry cooperation committee was held and the memorandum of cooperation of the committee was issued. The meeting was held online and offline, hosted by China ASEAN Business Council and RCEP industrial cooperation committee, and supported by Wenzhou municipal government and Yueqing municipal government.