Home / Press & Links /
What's New
This African country imported 3.4GW modules from China in the first half of the year!
South Africa's imports of solar panels from China quadrupled to 3.4GW in the first half of 2023, according to Africa News.
China's exports of photovoltaic (PV) power grew by a third in the first six months of the year to 114GW, according to research by UK energy think tank Ember.
Europe is the largest importer, accounting for more than half (52.5%), but the fastest growing imports are from Africa and the Middle East. South Africa was the main driver of import growth in Africa, with an increase of more than 50%.
South Africa was the main driver of growth in China's solar panel imports (more than doubling to 187%).
The country's import growth (438%) or percentage increase was second only to Europe.
The report also describes that "over the past 12 months, South Africa imported 4 GW of solar panels from China, which generate electricity equivalent to around 3% of its annual demand."
The report also cites South Africa's "frequent load shedding" or scheduled blackouts, which can last up to 12 hours a day, as a factor in the increase in solar installations.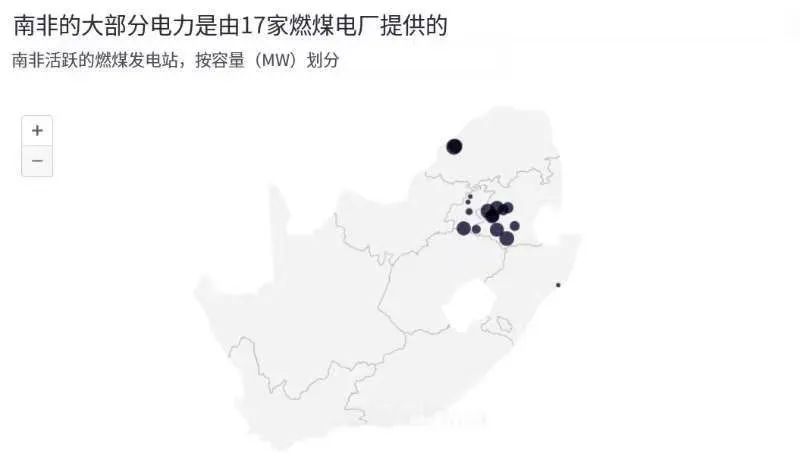 In fact, South Africa's power grid is in danger.
In the 15 years since 2007, the continent's third-largest economy has been facing rotating blackouts (known as "brownouts") due to the age of the coal-fired power plants that provide most of the country's electricity, according to Energy Monitor.
Currently, about 15 of South Africa's 17 coal-fired power stations were commissioned between 1961 and 1996. The country's older power plants are subject to frequent breakdowns and unplanned outages, resulting in a reduction in the amount of electricity available to the grid. Coal supplies are also frequently disrupted due to operational problems and worker strikes.
The power cuts have been devastating to the South African economy, leading to a depreciation of the rand and increasing inflation. South Africa's central bank expects the country's economic growth rate to be revised downward by 2 percent this year.In April, about 80 percent of public health care facilities said they had been severely affected by the power outages.
South Africa's national utility, Eskom, is heavily indebted and has survived for years on state bailouts to be able to cover operating costs and repay loans. The lack of available funds has also hampered South Africa's energy transition. The country is the first to be selected for the Just Energy Transition Partnership. Developed economies will provide $8.5 billion (about R161.21 billion) to support the decarbonization of South Africa's weakened power sector.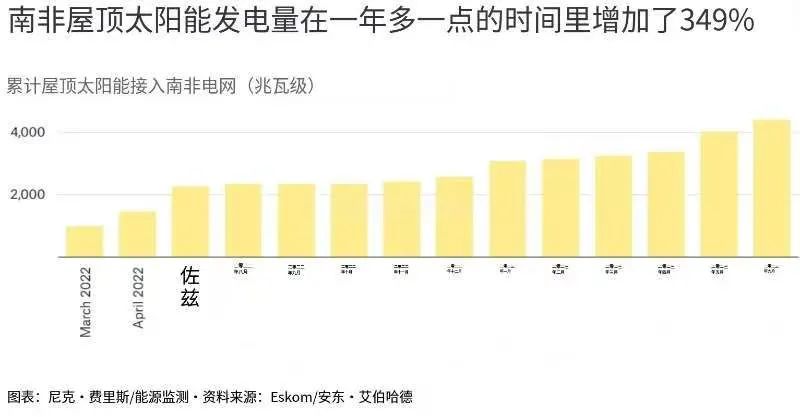 Meanwhile, some companies and individuals are taking power into their own hands, as evidenced by the unprecedented boom in rooftop solar across the country.
South African energy expert Anton Eberhard analyzed data released by Eskom and found that South Africa's installed rooftop solar PV capacity, surprisingly, increased from 983 MW in March 2022 to 4,412 MW in June 2023. that's an increase of 349% in a little over a year.
The boom in rooftop solar in South Africa has not only given consumers power sovereignty in the face of power cuts, but it has also meant that power cuts have become less severe.
Other government data shows that in the first quarter of 2023, South Africa actually imported five times as many energy storage batteries as it did in all of 2022! This is because consumers are looking for more ways to still keep power in their homes during blackouts.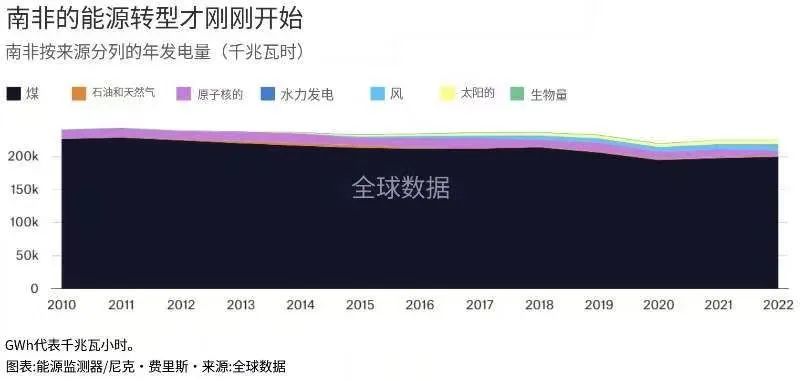 The South African government is actively encouraging the uptake of new rooftop solar through targeted policies, including a new waiver program announced in February. The program allows individuals who install new panels on their homes to claim a fee waiver equal to 25% of the cost of the panels. It begins on March 1, 2023 and is expected to end on February 29, 2024.
A Morgan Stanley study suggests that the decline in South Africa's coal generation, combined with a boom in private power supply, means that by 2025, private sector generation will exceed that of South Africa's national utility, Eskom.
South Africa's economy, while not exactly developed, is almost as good as it gets in Africa. The GDP rankings of the top four African economies are as follows:
First place : Nigeria with a total GDP of $506.60 billion, ranking 32nd in the world.
Second place : South Africa, with a total GDP of $399.02 billion, ranking 39th in the world.
Third place: Egypt, with a total GDP of $378.11 billion, ranking 41st in the world.
Fourth place: Algeria, with a total GDP of $206.01 billion, ranking 56th in the world.