Home / Press & Links /
What's New
2023 Wenzhou Intl smart Electric Exhibition and Pv Energy Storage Exhibition was successfully held
May 12-14, 2023, Wenzhou's first "electrical + new energy" theme of professional exhibition - "2023 China (Wenzhou) International Intelligent Electric and RCEP Electric Power Electric Exhibition "2023 China (Wenzhou) International Photovoltaic, Energy Storage Technology and Application Exhibition" was successfully held in Wenzhou International Convention and Exhibition Center! The exhibition is co-organized by China Chamber of Commerce for Import and Export of Machinery and Electronic Products, China Electrical Industry Association, Wenzhou City Council for the Promotion of International Trade, Yueqing Municipal People's Government, Wenzhou City Industry and Energy Development Group Limited, Zhejiang Electrical Industry Association, RCEP Electrical Industry Cooperation Committee and other domestic and foreign authorities, business associations and institutions to participate in co-sponsorship support!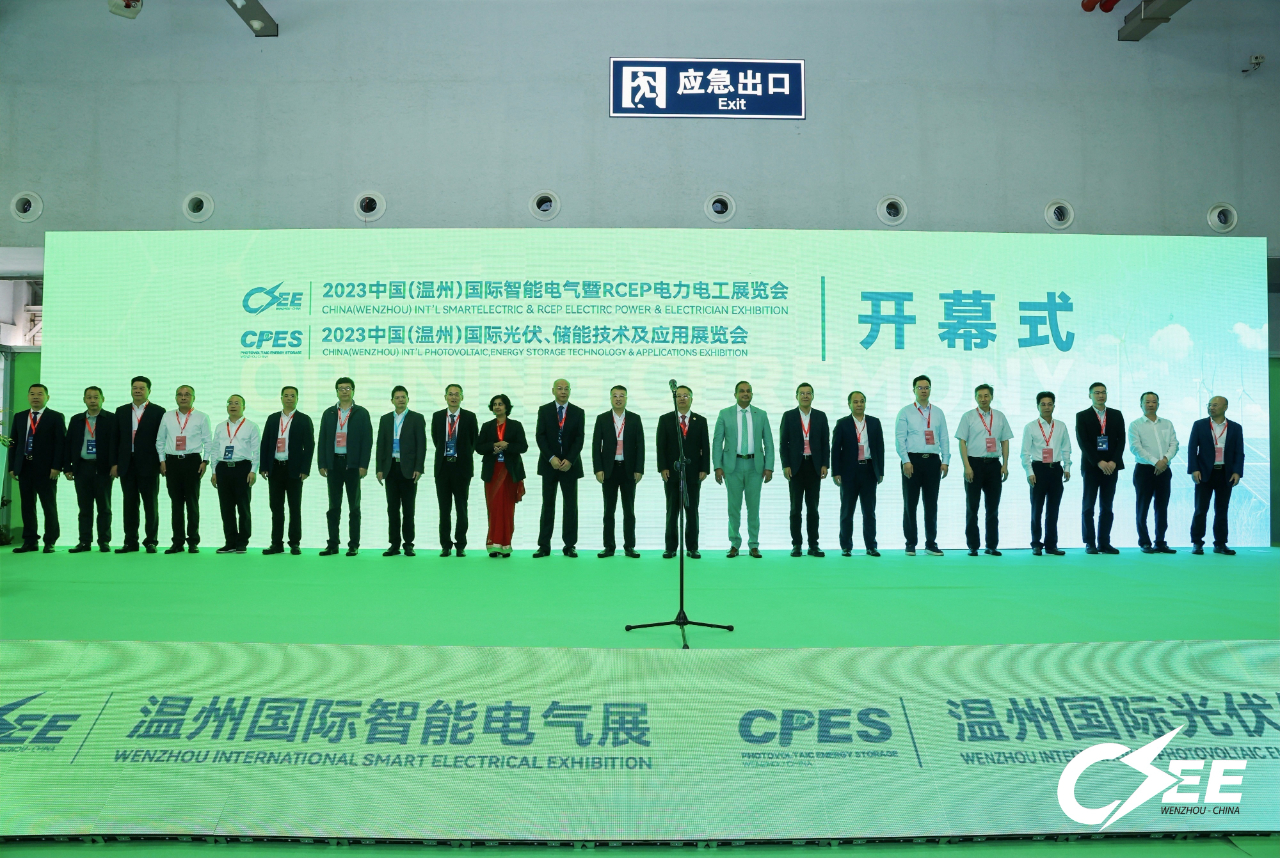 As a cohesive industry strength, together to carefully build the "electrical + new energy" event! Wenzhou International Intelligent Electric Exhibition and Photovoltaic Energy Storage Exhibition for the industry to build a new, both exhibition display, trade docking, information dissemination and scientific and technological innovation results show "exhibition + meeting" integration platform, for the electrical, new energy industry to achieve high-quality development to grasp the direction, expand market opportunities, promote innovation and cooperation, to provide a "One-stop" high-value services!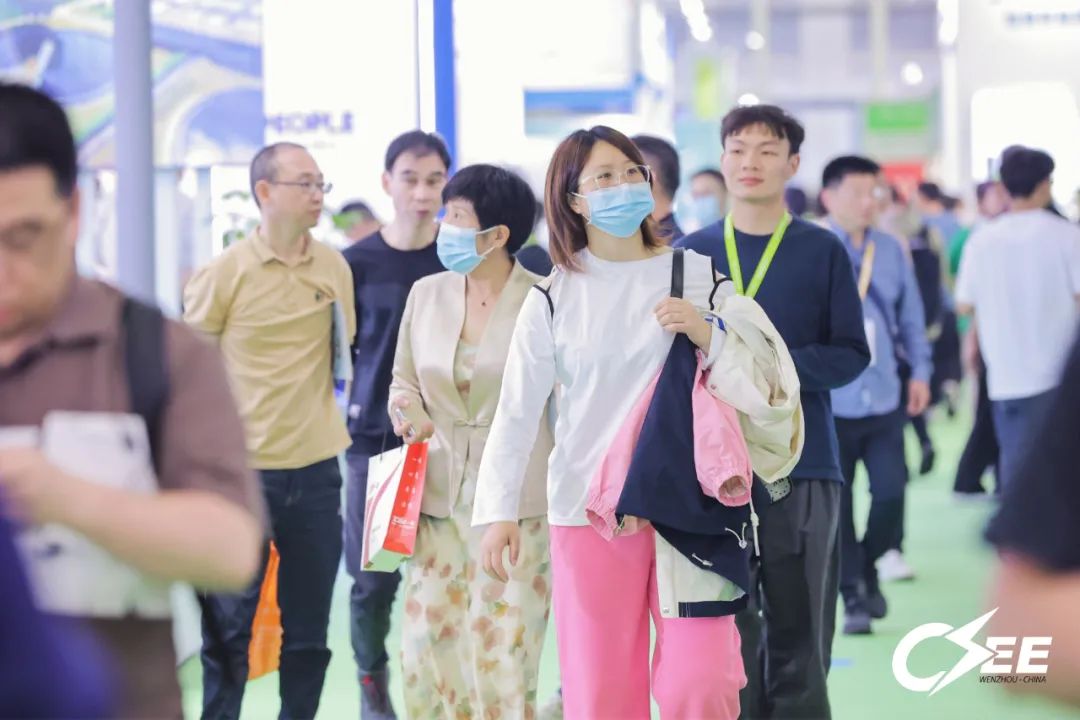 Electricity + New Energy All efforts to build a special industry benchmark exhibition
Electrical is one of Wenzhou's five leading industries with special characteristics and advantages. As the capital of electrical appliances in China, Wenzhou has a pivotal position in the national electrical industry. After more than 40 years of development, Wenzhou has become the largest electrical industry production and manufacturing base in China, and is also the most well-developed area of the whole domestic electrical industry chain, with a perfect vertical division of labor in the industry chain and the advantage of specialized parts production and supporting, forming a regional industry chain with key products and assembly production, marketing and technology research and development led by leading backbone enterprises and parts processing production focused by small and medium-sized enterprises. Industry chain vertical division of labor and collaboration system, with a strong regional core competitiveness. Under the leadership of "5+5+N" industrial development pattern, Wenzhou electrical industry is now vigorously developing intelligent power transmission and transformation equipment, new energy and energy storage equipment and electrical products applicable to green low-carbon industries, and accelerating the development of innovation and integration of intelligent electrical and new energy industries! Wenzhou International Smart Electric Exhibition and PV Energy Storage Exhibition will become an important platform to promote the high-quality and international development of Wenzhou electrical and new energy industry, will further help Wenzhou to build a national new energy production capacity center and application demonstration city, and accelerate the promotion of Wenzhou to build an international leading world-class smart electrical industry cluster!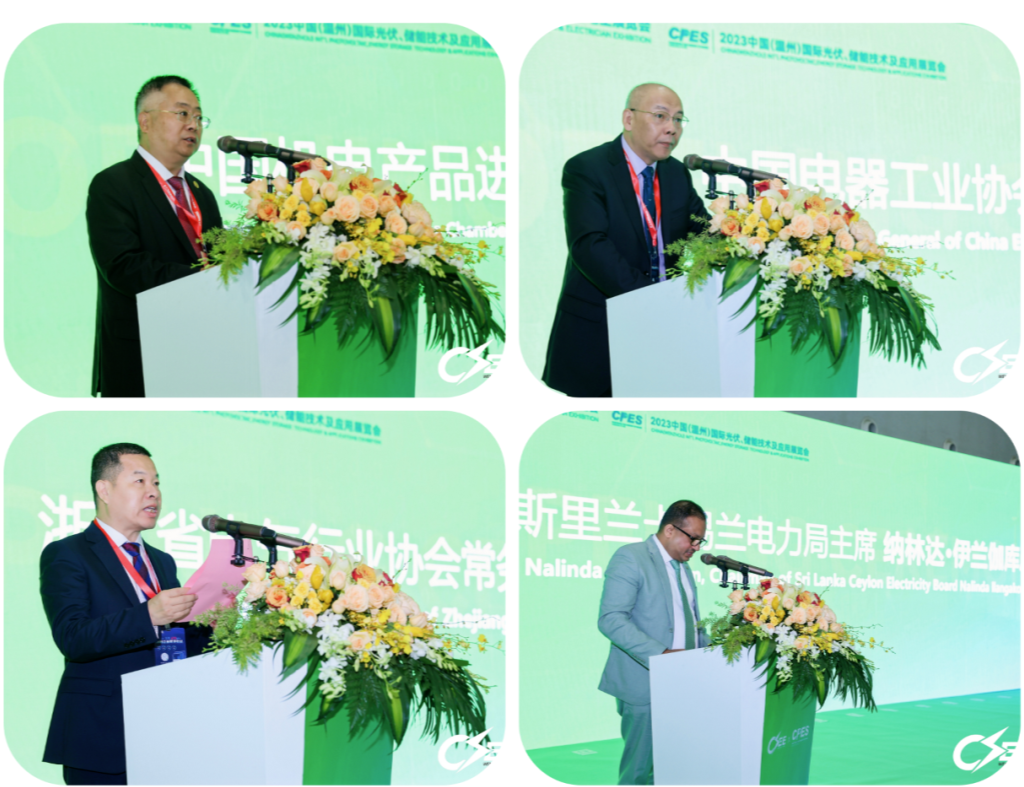 Unprecedented opening of the first burst field
The first Wenzhou International Intelligent Electric Exhibition and PV Energy Storage Exhibition relies on Wenzhou's unique advantages of origin, fully integrated industry chain resources, embracing 100 billion electrical industry cluster market opportunities, attracting a total of 291 exhibitors from Wenzhou's local famous electrical, new energy enterprises as the main body, as well as Ningbo, Shanghai, Jiangsu, Guangdong, Fujian and other provinces inside and outside the characteristic enterprises, with a total exhibition area of nearly 20,000 The famous exhibitors in the electrical sector include: People's Electric Group, Meigao, Chuangqi, Huangyu Group, Great Wall Electric, Garcia, Krepel Electric, Ifa, China One Energy, Hongguang Electric, Zhonganda, Fuda Alloy, Xinji, Tianshe, etc.; the famous exhibitors in the new energy sector include: Huawei Digital Energy, Yunwo Technology, Anfu, Xupu, Changan, Xinya East, Dingke, Shanggao, Jinlei, Fengbaoq, Lantian Energy, Yiyuan, etc, Blue Sky Energy, Yiyuan, etc. Display products cover: complete sets of power transmission and distribution, high and low voltage electrical, power fittings, explosion-proof electrical, building electrical, instrumentation, power electrical, smart power, photovoltaic, wind power and other new energy generation and energy storage equipment, new products, new technologies, new achievements, industry quality resources competing together! Data show that the first Wenzhou International Intelligent Electric Exhibition and photovoltaic energy storage exhibition three days exhibition time, a total of 17,952 professional visitors from home and abroad to visit the procurement, exhibition, production, trade, research, gathered together! During the exhibition period, all the major booths showed their elegance, and all the fist characteristic products were presented, and the exhibition hall was crowded with people and shoulders. According to the preliminary statistics of the questionnaire survey of exhibitors, the on-site turnover exceeded 100 million yuan, the total intended orders reached 500 million yuan, more than 95% of exhibitors affirmed the work of the exhibition, and more than 85% of enterprises have clearly put forward the request to participate in the next exhibition, the good results of the exhibition fully reflects the platform advantages of Wenzhou International Intelligent Electric Exhibition and PV Energy Storage Exhibition in promoting international and domestic trade cooperation, for the industry after the epidemic The good results of the exhibition fully reflect the advantages of Wenzhou International Smart Electric Expo and PV Energy Storage Exhibition in promoting international and domestic trade cooperation, and play a positive role in boosting the recovery of the industry after the epidemic!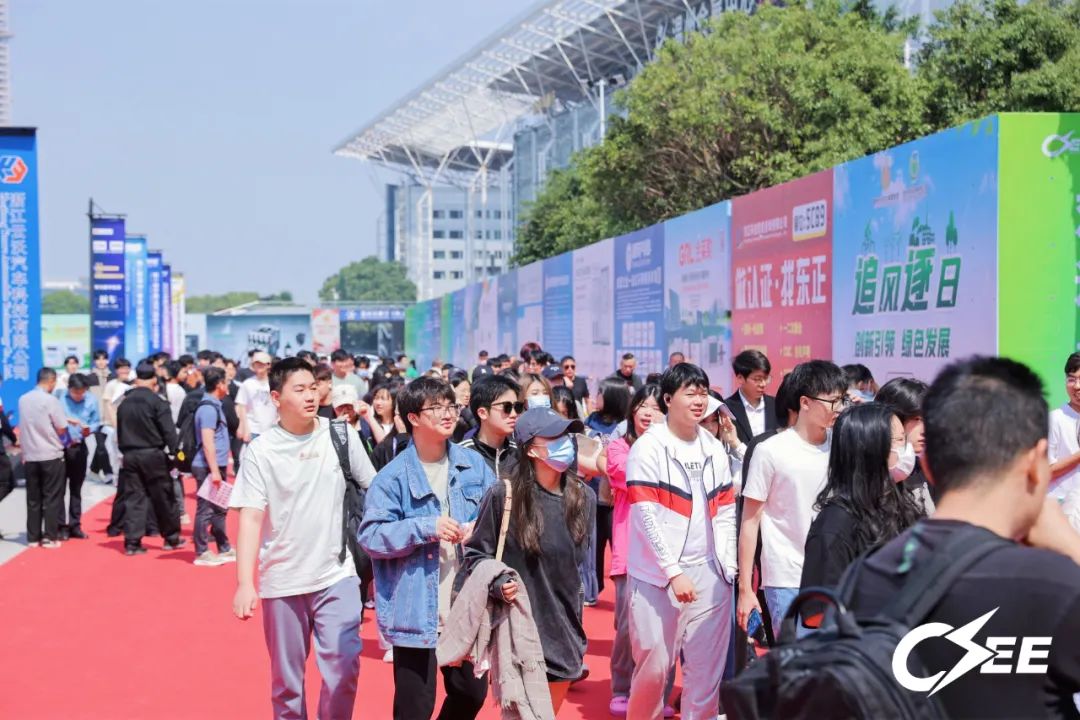 Based on the industrial base for the global market
As an international event based on the industrial base, facing the global market, and committed to building "electrical + new energy" industry with distinctive features, the organizing committee attaches great importance to the international publicity of the exhibition and the invitation of overseas buyers, and has reached strategic cooperation with nearly 100 overseas industry chain-related business associations, international organizations and media organizations to promote Wenzhou electrical industry and exhibition information through overseas professional media, social media, EDM and other forms, We promote Wenzhou electrical industry and exhibition information through overseas professional media, social media, EDM and other forms. The organizing committee employs overseas staff to be active in local professional markets and major electrical and new energy-related international exhibitions all year round, involving countries such as Malaysia, Sri Lanka, Russia, Bangladesh, Indonesia, the Philippines, etc., taking multiple measures to promote the famous and excellent electrical and new energy enterprises and products in China's electrical capital to the world, to promote China's electrical industry, and to serve and promote electrical foreign trade Development. In addition, we also establish close contact with foreign embassies, consulates and institutions in China to mobilize and invite foreign businessmen in China to participate in Wenzhou exhibitions. At the same time, we accumulate energy and resources to prepare for better layout of overseas markets in the future. This exhibition through the organizing committee of the targeted invitation to participate in business matching and exchange of international businessmen from Thailand, Vietnam and other RCEP countries, the site also held a Sri Lanka Ceylon Electricity Authority, energy agencies procurement matching, to help exhibitors to broaden foreign trade cooperation channels!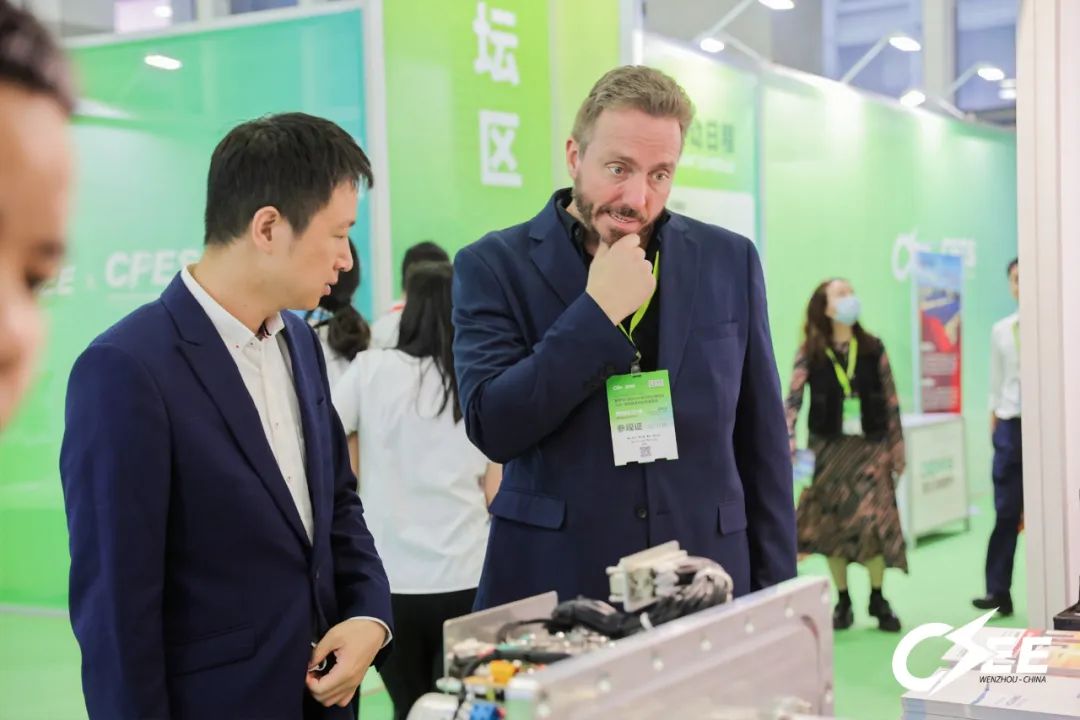 Closing but not closing
Wenzhou International Smart Electric Exhibition
Wenzhou International Photovoltaic Energy Storage Exhibition
September 2024
We look forward to meeting you again!